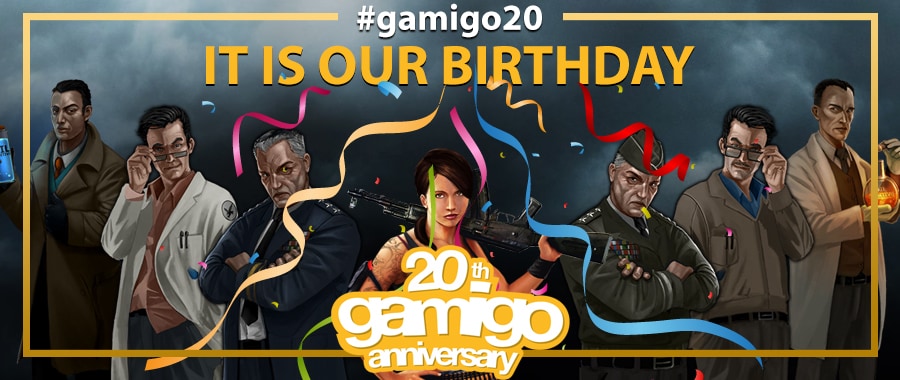 Commander,
Did you think our anniversary surprises were over? well, they are not!
Since turning 20 doesn't happen every day (or year) we have decided to turn up the rewards and grant a BIG FINAL PRIZE to the TOP 3 GLOBAL WINNERS from ALL our worlds of the same server!
These rewards will be given to the 3 players that managed to get more points collected from all our events during the anniversary challenge and the prizes are:
1st: 6.000 Diamonds and 2.000 Loyalty Points
2nd: 1.500 Loyalty Points
3rd: 1.000 Loyalty Points
And our 3 global winners for DOUS are:
1st: salakaykid
2nd: ghostbin*
3rd: Hellobozos
Congratulations!
Thank you for your effort!
Please contact our Support team to select in which world you'd like to receive your reward!
Happy 20th Anniversary gamigo!