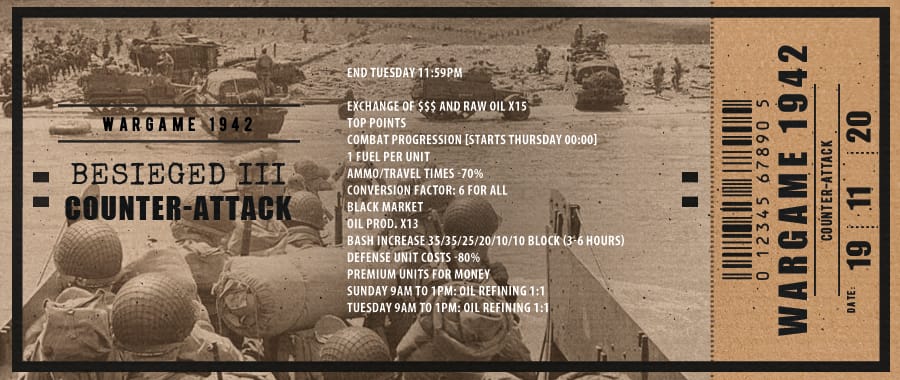 Commander,
You got the strategy right and you still hold the ground, however it is time for the counter attack. And in this relentless battle we have the following events to help you in your fight:
Exchange of $$$ and raw oil X15
Top points
Combat Progression [Starts Thursday 00:00]
1 Fuel per Unit
Ammo/Travel Times -70%
Conversion factor: 6 for all
Black Market
Oil Prod. x13
Bash increase 35/35/25/20/10/10 Block (3-6 hours)
Defense Unit Costs -80%
Premium units for Money
Sunday 9am to 1pm: Oil refining 1:1
Tuesday 9am to 1pm: Oil refining 1:1
This event ends TUESDAY at 23:59
Remember that you can consult all the information of the special challenge BESIEGED in the forum.
Enjoy it!
Looki team