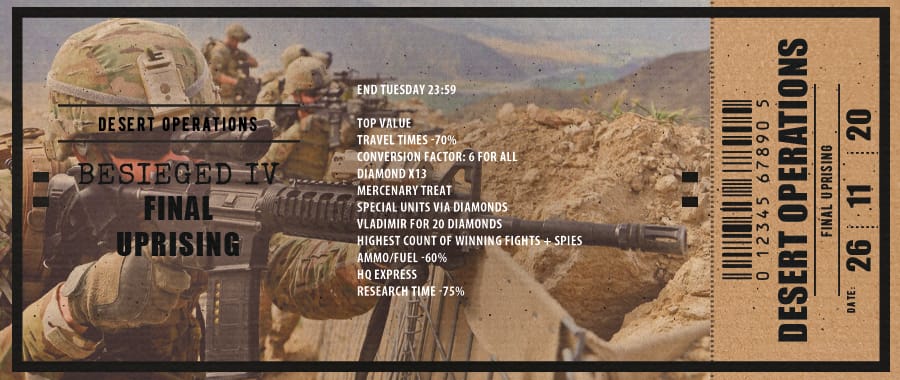 General:
Our special challenge is about to end, only one Final Uprising remains. Do you have what it takes to win the battle? The following events will help you in your fight:
Top value
Travel Times -70%
Conversion factor: 6 for all
Diamond x13
Mercenary treat
Special Units via Diamonds
Vladimir for 20 Diamonds
Highest count of winning fights + spies
Ammo/Fuel -60%
HQ Express
Research time -75%
This event ends TUESDAY at 23:59
Remember that you can consult all the information of the special challenge BESIEGED in the forum.
Enjoy it!
Looki team