Commander!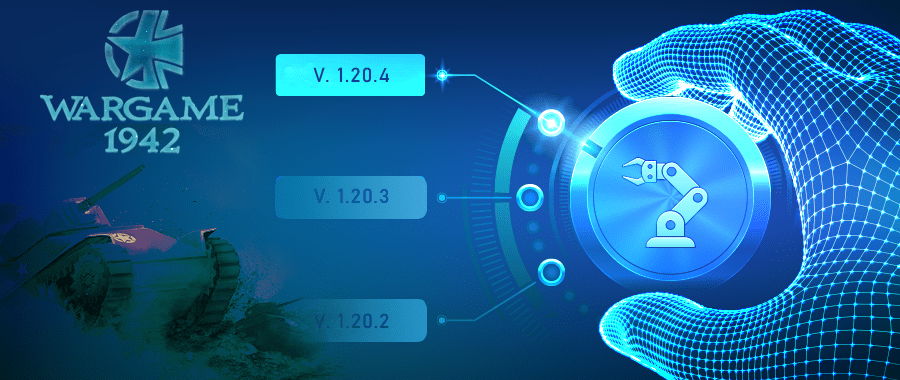 Welcome to our newest and better version for Desert Operations! This time, we bring new features, changes and improvements Want to know all about it? Continue reading to find it all out here:
Changed
Here are the main changes or fixes done in our servers, read carefully, many of these will affect your game experience!
| | |
| --- | --- |
| Alliance transfers | Want to transfer a lot of resources from your alliance? Well now you can! The issue preventing numbers over 100 digits to be transferred, has been fixed! Remember we still have daily limits that apply to these transfers, but you will be able to fulfill them all in one go now! We hope this will improve your alliance interactions and experience. |
| Quests | The old tutorial quests have been dismissed. So, you'll still have some tasks to perform, but the tutorial, initial quests won't be available. |
| Performance boosts | Giving you the best game experience possible is our goal, this is the reason why we have worked in making the game faster and better. Now, after each maintenance or update, you will be able to play without needing to delete your cookies or cache. No more wasting time after every patch/update! |
| Oil conversion | We understand that Oil is very important to you, so this is why a small issue regarding the Oil conversion feature, when handling very large amounts, has been fixed. Now you can convert all the oil you need without worrying for the results |
New
These are the brand-new features you'll find in this new version of our game.
New units Skills
Bored of the same old normal units? Well, we have great news! Now, all units can be upgraded in the consulate with the new skill levels available! Each unit will have 25 levels available; every level will reduce maintenance costs, ammunition, and fuel consumption by 2%. (So, you can get up to a 50% discount!) Units without fixed costs, ammunition, or fuel consumption, as well as units forbidden at higher HQ level will not have these skills activated. You can find the new skills available in the Consulate.
New and improved Guided Demo
Are you joining us for the first time? We welcome you to the NEW game demo, here you will get a first glance at our game experience. This is a small tutorial like with quests and a showing of the main features for the game.

This is a Pre-game demo, will only be available for NEW players that are entering for the first time, does not apply for BK rounds or when registering for the first time on another realm from the same geo. For all these cases, the original tutorial has been replaced by a revamped diamonds starter and will be replaced within the upcoming weeks by a new set of game entry missions.
New Interface available
For all our Wargame generals and leaders, we have great news! The New Interface is available NOW… With this new style, your war days will look better than ever. For older users, it is needed to activate the new UI in your profile settings, remember you can choose which look to use, but some of our newest features are only available in the new interface.
This is all for now, we hope you'll enjoy all these changes, and you get to invite many new friends to play with you and enjoy our newest, better game experience.
See you on the battlefield!
Your Wargame 1942 team.