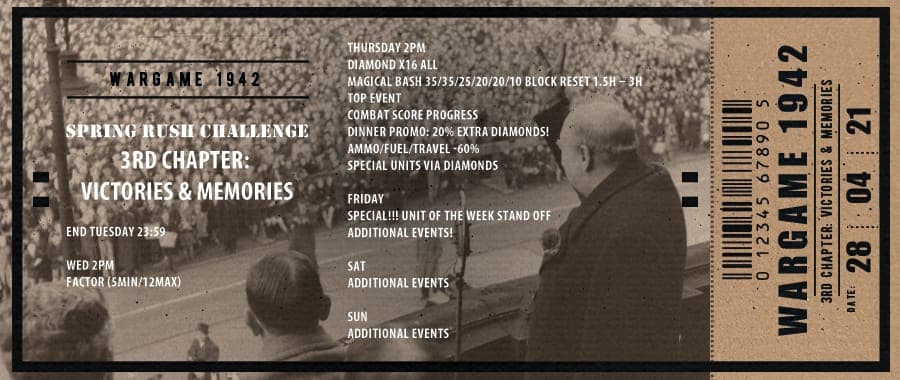 Commander,
Chapter 3 of our challenge event has started and it will bring a lot of surprises:
Spring Rush Challenge
3rd Chapter: Victories & Memories
End Tuesday 23:59
Diamond x16 all
Magical Bash 35/35/25/20/20/10 BLOCK Reset 1.5h – 3h
Top event

Combat Score Progress (Main event!!)

Dinner Promo: 20% extra diamonds!
Ammo/Fuel/Travel -60%
Special Units via Diamonds
Special!!! Unit of the Week Stand Off
Additional events!
Good luck!