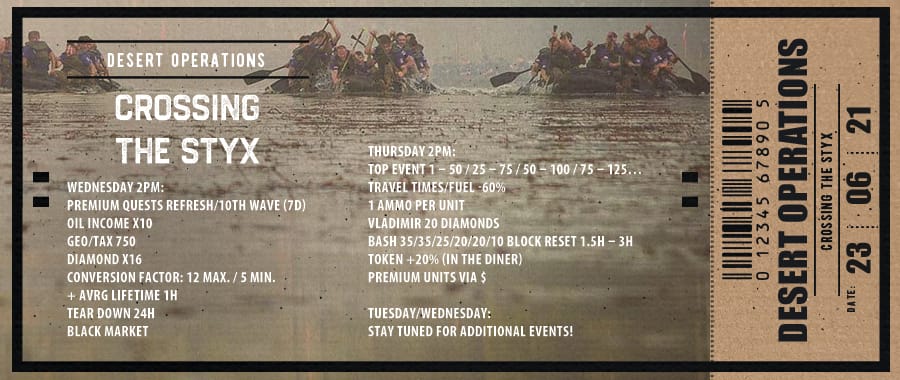 Commander,

We are happy to announce the start of another amazing event full of action and surprises for you!
Crossing the Styx
Premium Quests Refresh/10th Wave (7d)
Oil Income x10 (for 24 hrs)
Geo/Tax 750 (for 24 hrs)
Diamond x16 (ends Tuesday 23:59)
Conversion factor: 12 Max. / 5 Min. + Avrg lifetime 1h
Tear Down (for 24 hrs)
Black Market
Top Event
Travel times/Fuel -60%
1 Ammo Per Unit
Vladimir 20 Diamonds
Bash 35/35/25/20/20/10 BLOCK Reset 1.5h – 3h
Token +20% (in the Diner)
Premium Units via $
Stay tuned for additional Events!
See you in the battlefield!