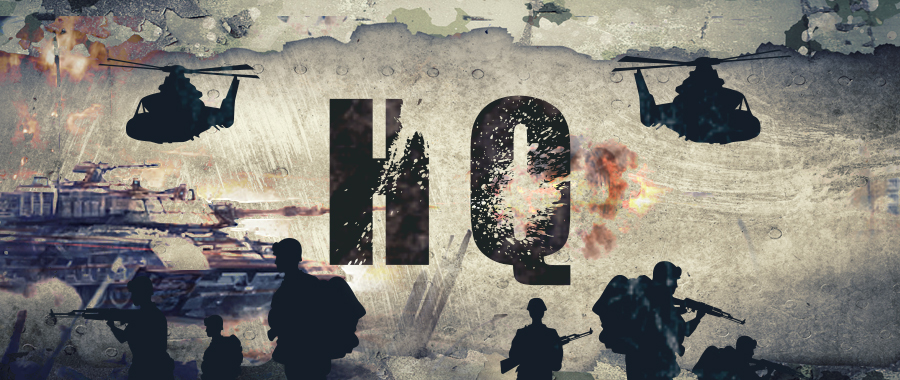 Commander,
Can you hear that? Can you hear the call of greatness and glory?
We have been informed by our Top Brass about some AMAZING good news!
Today we have released the BRAND new patch and game version for ALL Desert Operations and Wargame Realms:
What does this patch include?
1- Brand new HQ levels EVERYWHERE: We have released up to level 49 of HQ in ALL normal rounds!
This means a great harmonization of the HQ level is taking place, this is to prepare everything for the arrival of level 50 and more... But what is so exciting about another HQ level?
Levels 50 and beyond will represent a BIG change in the way the HQ is presented, these levels will allow your bank's size to match your wealth by providing both a challenge and a relevant interest system to ensure players a true level of financing via their in-game Headquarter.
All this work is necessary to deliver a high level of constant activity to all our permanent worlds!
And there is more: These new levels, will also greatly influence the alliance daily payout so all our commanders can get the most out of their team's cashboxes!
2.- Alliance Changes: We have made some important changes on the way Alliance and alliance wars will work, this to offer you a more fun and dynamic game.
Alliance members requirements: We have reduced the min of members on an alliance needs to appear in the ranking and declare wars. Now you only need 3 members on your alliance to take part of the war fun!


War duration:

For all alliances wars, the duration has been changed to 7 days!


Minimum battles on wars:

To make the wars more dynamic, we have changed the Minimum amount of wars to 30! You only need 30 fights during the war for it to be able to end and be rewarded.

Member range:

To be able to declare a war, you'll need that at least 10% of the alliance members are in range of attack from the enemy alliance

Leaving an alliance:

You'll need to have spent at least 7 full days in an alliance to be able to leave it.

Joining another alliance:

You'll need to wait at least 7 full days before leaving an alliance and joining a new one (so make sure you plan your times, Support WILL NOT change your alliance)

Re-joining an alliance:

If you decide to leave your alliance, you'll have to wait at least 3 whole WEEKS before being able to join it again (this applies only to the same alliance you already were part of)
We are very excited about all these changes but do not think the excitement is over, we are tirelessly working on bringing you constant improvements and new content to fulfill your and all our community's needs... No matter what!
So expect to hear from us again very soon... Our Specialist are always working for you!
See you in the battlefield!