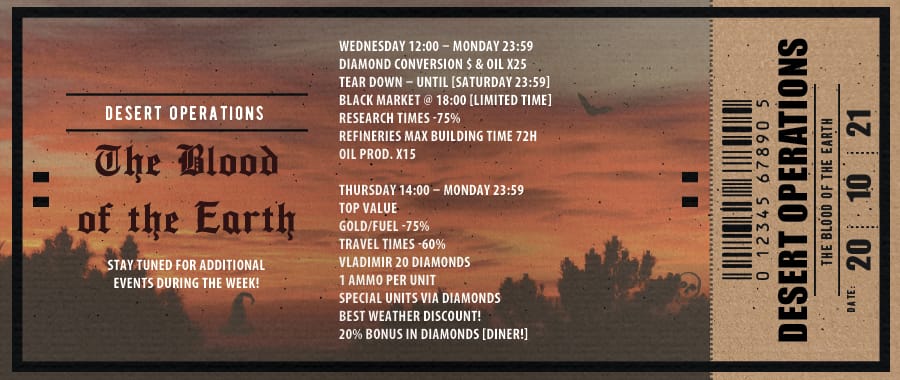 Commander,

We are happy to announce the start of another amazing event full of action and surprises for you!
The Blood of the Earth
Diamond Conversion $ & Oil x25
Tear Down – Until [Saturday 23:59]
Black Market @ 18:00 [Limited time]
Research Times -75%
Refineries Max Building Time 72h
Oil Prod. X15
Top Value
Gold/Fuel -75%
Travel Times -60%
Vladimir 20 diamonds
1 Ammo per Unit
Special Units via Diamonds
Best Weather Discount!
20% bonus in diamonds [Diner!]
Stay tuned for Additional Events during the week!

See you in the battlefield!