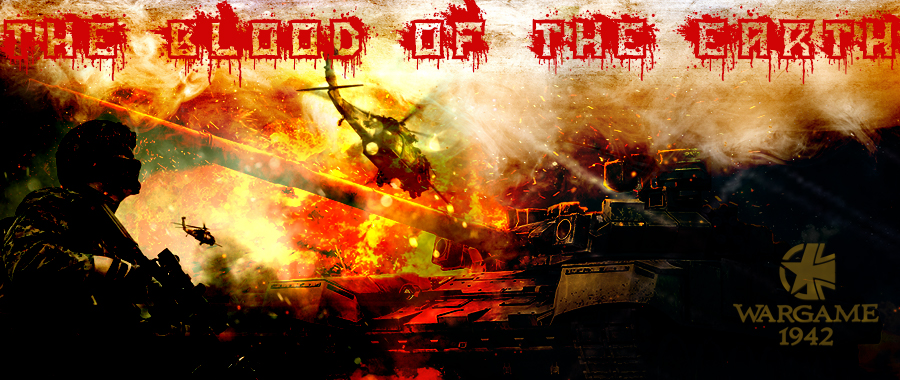 Commander,
Welcome to the brand new and exciting challenge for Wargame 1942: "The Blood of the Earth "
This is an opportunity for all commanders to show to their alliances their power and might! The effort of one is the effort of all and the difference from triumph to defeat might come from ONE commander....
Want to know more?
The challenge will take place from Thursday October 21st at 14:00 until Monday October 25th 23:59
During this challenge, every alliance will be tracked for the highest count of won battles and spies combined, all won fights/spies will count.
At the end of the challenge, the alliance per world with the highest count of won battles+spies will get:
25.000 Diamonds per member.
The name tag [Gang_lord] Added to all the alliance member's nicknames
An special EXCLUSIVE achievement (to be added later)
The alliance ranking second on the same challenge will see every member obtain:
10.000 diamonds.
IMPORTANT: only players member of the alliance the event launched (Thursday 2pm) will be considered "members" at the end of the challenge in terms of evaluation and prize credit. Players joining the alliance during the event or after it will not be counted (their fights + spies will not be counted) nor rewarded. Players leaving the alliance before the prizes were paid renounce their prize. Same applies to players removed (excluded by alliance admin(s)) before, during, or after the challenge.
Note: this isn't a "Top Alliance". Results are collectively added, but performance is individual. The sum of individualities will determine the performance and reward the group as a whole.
Disclaimer:
As usual, some rules and limitations apply to this challenge:
Support reserves the right to exclude any player for any irregularity, without notice and without any right to dispute nor compensation;

The use of the Holiday mode isn't allowed during this challenge.


In the event of an irregularity, support can revoke credited rewards!
Participation is free and not mandatory and only requires a game account. By participating you have agreed that your nickname is mentioned as a participant and/or a potential winner. Prizes are only in the game virtual currency: diamonds and in game resources (LP - loyalty points);

Prizes cannot be exchanged nor transferred and participation and/or selection does not entitle to additional benefits nor compensation;

You can participate in as many worlds as you play.

We reserve the right to terminate the contest before its end for good cause. Such a termination shall be deemed to have occurred in particular if, for technical, organizational or legal reasons, the proper performance of the contest cannot be guaranteed.


For any question and/or concern, send a ticket to your support team that will answer all your doubts.