Ticket Tutorial
This is a step by step tutorial to help you send tickets to contact our support in an easy way.


First let's start with a small explanation about the new system.
Our newest support system is supported by "Glyph" which provides us with the platform to send and answer tickets, it is not mandatory to register/create an account here, but it is recommended if you want to keep a better track on your tickets and our answers, so let's begin with an easy step by step tutorial.
Non Glyph Account:
You can access our support form to create a new ticket from:
Account area: Right upper link labeled "Support"

Ingame: Left upper corner link with "help"

Forum: Bottom of the page, link labeled as "Support"

Once you have accessed our Support site/Form follow this steps:
1.- It is vital to ensure to select the right language for your tickets, as this is important for the tickets to reach the correct team, for example; let's create a ticket for DO US support, you should select "English (US)" in the language.

2.- Go to "Submit a Request" and choose the option "Non Glyph account" - This is the place where you will find all products that do not require a Glyph account in order to play.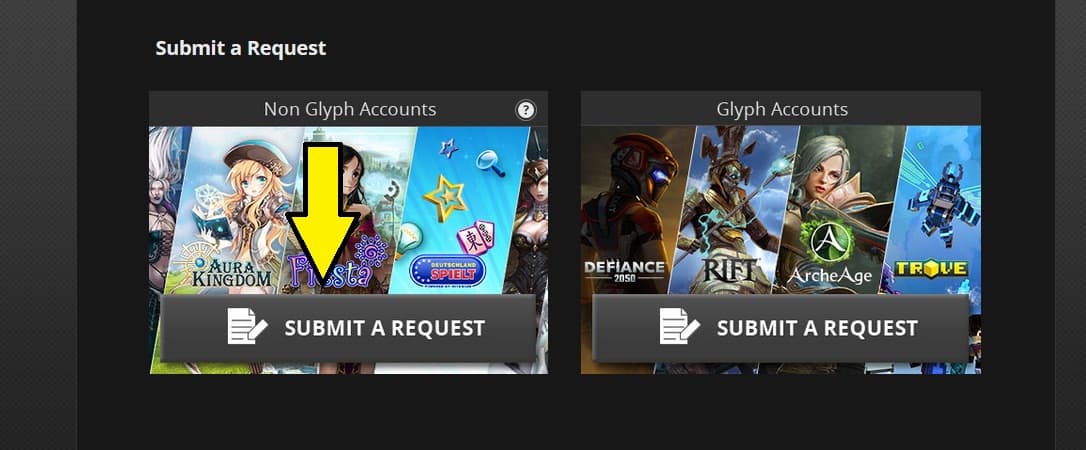 3.- Fill in the form with the information, please make sure to fill ALL mandatory information marked with a red * symbol.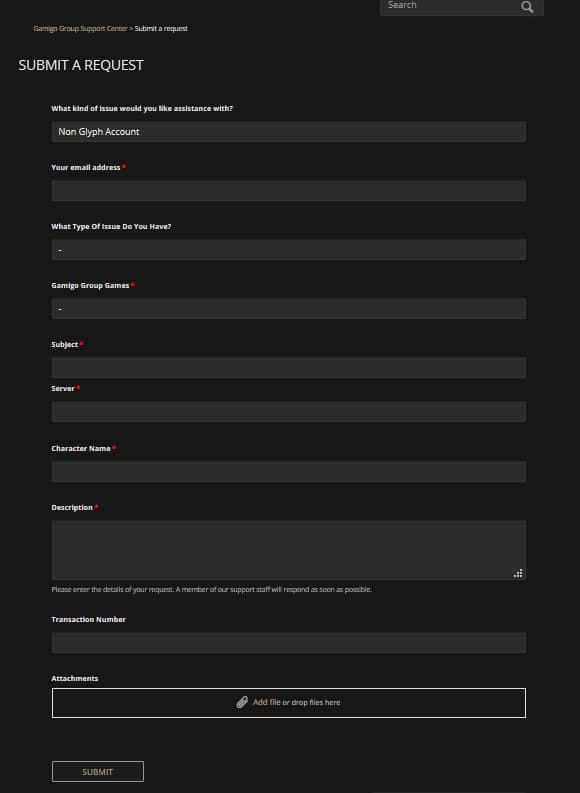 4.- In the "description" window, explain as clear as you can the issue you want to report; the more information you provide, the faster/easier our team will solve your request.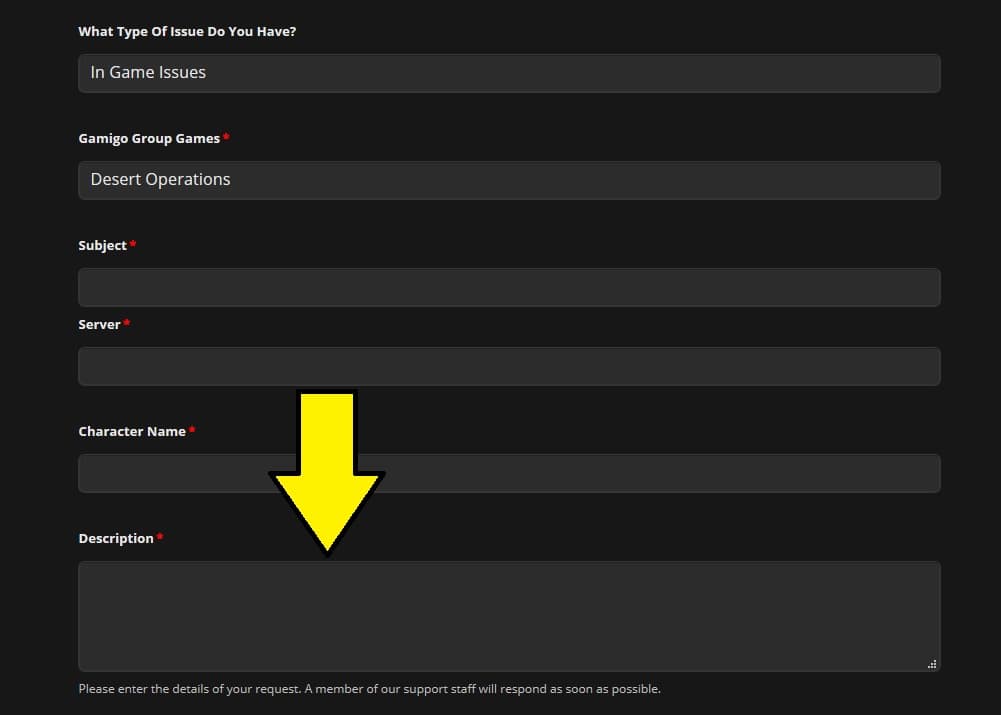 5.- Do not forget to attach any file or screenshot that might help the team find the problem quicker. The transaction number is to be used in case of issues with payments.

6.- Submit the ticket and wait for an answer on your email. Please make sure to provide a VALID email address, otherwise we will not be able to answer your requests.

GYLPH ACCOUNT:
If you need a more efficient way to check your past requests to support than your email, you should register in the glyph platform, just create an account in:
https://glyph.trionworlds.com/…-registration-flow.action?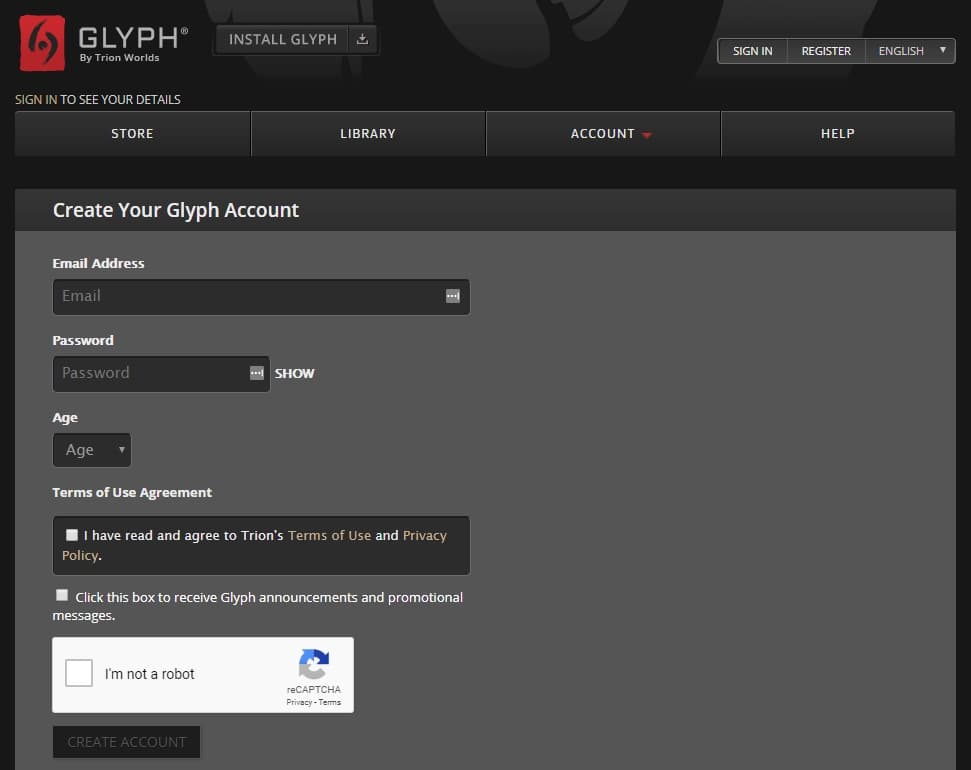 Make sure to use a VALID email address, since you will have to validate it.
Once the account is created, you can review the tickets by signing in:
You will find your tickets in "my activities" and all support answers: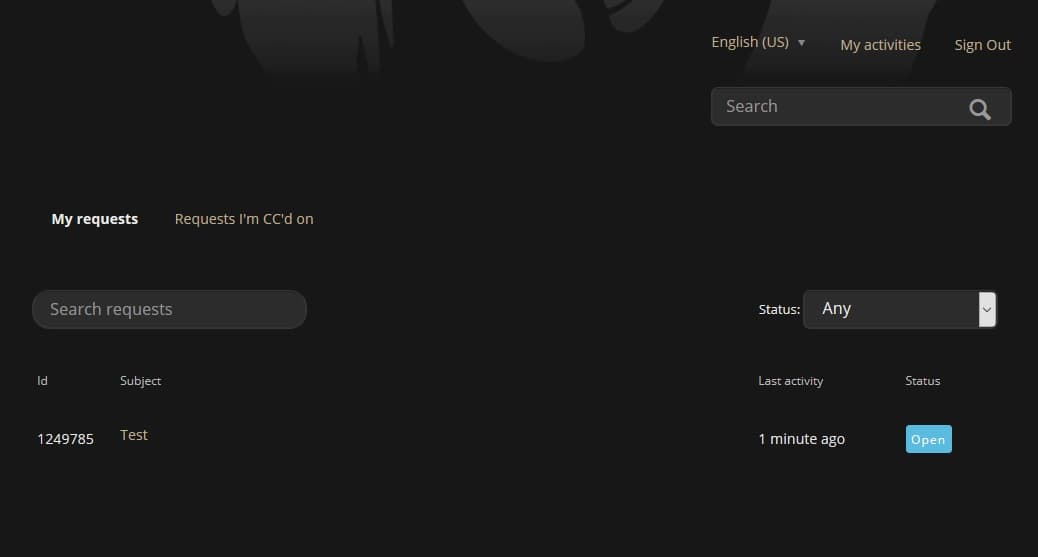 Please keep in mind that to create a new ticket, you still will be required to use the "Non Glyph account" game menu, otherwise the correct products will not be available as options.