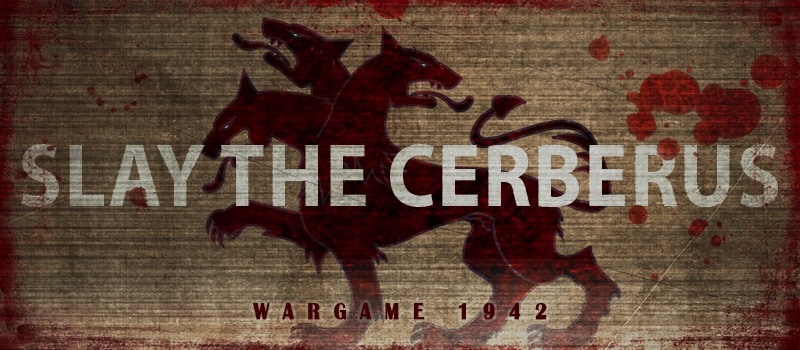 "General,
Take on the Cerberus in this Triple Challenge, over the next three weekends.
Rank up in each challenge to earn specific rewards and, additionally, get the chance to obtain a global prize in the end.
Get hard diamonds for each event that you win, with each head of the Cerberus that you cut off. Add points according to your performance in each weekends challenge.
In each permanent world, the winner will be the one that earned the most points.
For having slayed all three heads of the vicious monster, for having aquired more prestige than his peers, he will get the global prize on top of his bargain.
Challenge 1: November 14th thru 18th (included) - The one that barks
Challenge 2: November 21st thru 25th (included) - The one that bites
Challenge 3: November 28th thru December 2nd (included) - Hell Unleashed
Challenge specific rules and content will be made public with the launch of each weekends event, on the days mentioned above.
You are allowed to participate in as many world as you play.
However, the final prize for the global challenge will only count your performance and results obtained in the same world.
Additionally, a player can only receive one reward per challenge, and one global prize, in the event that he won in several game worlds.
* Support reserves the right to exclude any player for any irregularity, without notice and without any right to dispute nor compensation;
* The use of the holiday mode for any duration during the full time period of the global challenge [November 14th thru December 2nd (included)], even outside regular event time, automatically disqualifies the participant from all 3 individual challenges and the global one;
* Any sanction received during the full time period of the global challenge automatically disqualifies the particpant from all 3 individual challenges and the global one, as well as coming out of a temporary lock after the initial challenge began or being sanctioned after it ended and before the final results are published;
* Participation is free and not mandatory and only requires a game account. By participating you have agreed that your nickname is mentioned as a participant and/or a potential winner. Prizes are only in the game virtual currency: diamonds and in game resources (LP - loyalty points);
* Listed winners are not entitled to additional gains or compensation than those listed. Prizes can only be rewarded in the one world where they were won;
* Prizes cannot be exchanged nor transferred and participation and/or selection does not entitle to additional benefits nor compensation;
* We reserve the right to terminate the contest before its end for good cause. Such a termination shall be deemed to have occurred in particular if, for technical, organizational or legal reasons, the proper performance of the contest cannot be guaranteed."