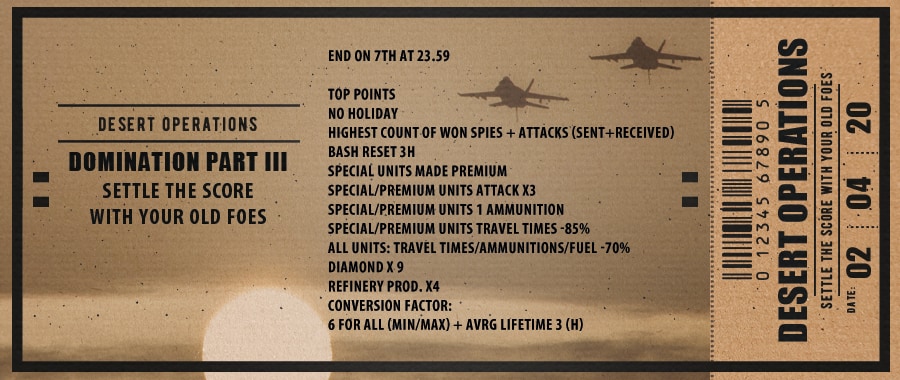 DOMINATION - Phase III
The third part of the DOMINATION challenge is launched with this event. The rules are simple: the 3 players from each server who will register the most winning attacks+ spies (sent / received) during the event will be rewarded. The first 5 will earn points for the global challenge.
Irregularities will disqualify you!
The competition will start at 6 p.m. on Thursday and end at 11.59 p.m. on Tuesday.
For maximum fair play, we have divided the ranking into groups of equal size.
You are allowed to participate in as many servers as you play to maximize your chances.

But keep in mind that the final price of the global challenge will only count your performance and results obtained in the same world.

In addition, a player can only receive one reward per challenge and one overall prize if he has won in several worlds.

For example, earning 3 points in Server A and 2 points in Server B does not mean earning 5 points. For any questions and / or concerns, send a ticket to your support team who will answer all your doubts.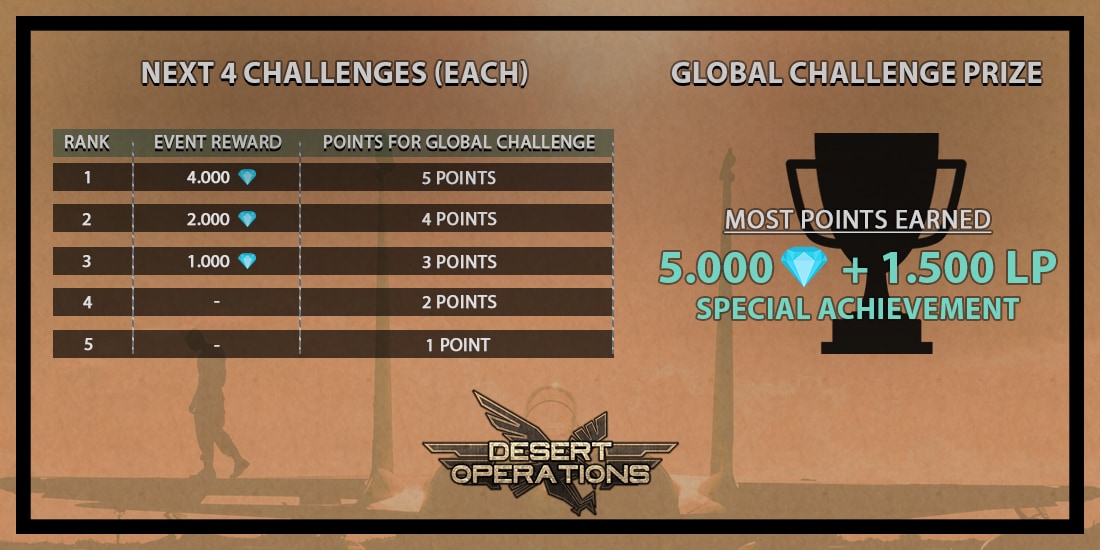 The support reserves the right to exclude any player for any irregularity, without notice and without the right of objection or compensation;

The use of the vacation mode during the entire duration of the global challenge [from March 19 to April 14 (inclusive)], even outside the regular event time, automatically excludes the participant from the 4 individual challenges and the global challenge;

Any sanction received during the duration of the global challenge automatically disqualifies the participant from the 4 individual challenges and the global challenge, as well as the exit of a temporary padlock after the start of the challenge or a sanction after the final challenge and before the final publication of the results;

Participation is free and not compulsory and requires only a game account;

By participating, you accept that your username is mentioned as a potential participant and / or winner;

Prizes are only in virtual currency and game resources: diamonds and LP (loyalty points).

The winners appearing on the list may not claim gains or compensation in addition to those indicated;

Prizes can only be awarded on the server where they were won.

Prizes cannot be exchanged or transferred, and participation and / or selection does not give rise to any additional advantage or compensation;

We reserve the right to end the contest before it ends for a good cause. Such termination may occur in particular if, for technical, organizational or legal reasons, the smooth running of the competition cannot be guaranteed.